• boohoo • Cart Software • Clothing • ecommerce • Fashion • Marketing • Missguided • Startup
Sitting in a cafe a day or two before Christmas 2017 we saw a bus with an advertisment promoting a new clothing website -> www.lotd.com Source: Screenshot of lotd.com on 21 Dec, 2017. Our thought was initially - Is there another company starting to use the TfL advertising trick as used by Boohoo, Missguided, Nasty Gal, Prettylittlething, Heist Studios and other pureplay online fashion retailers? After a quick check we noticed one of the directors of Lotd Ltd resigned from Boohoo.com UK Ltd in April 2017. Lotd Ltd was incorporated in March 2017 and share its office address with TheRobertStreetHub,...
---
• boohoo • Clothing • ecommerce • Farfetch • matchesfashion.com • Missguided • N Brown • Net-A-Porter • retail • ShopDirect • UK Retail • Yoox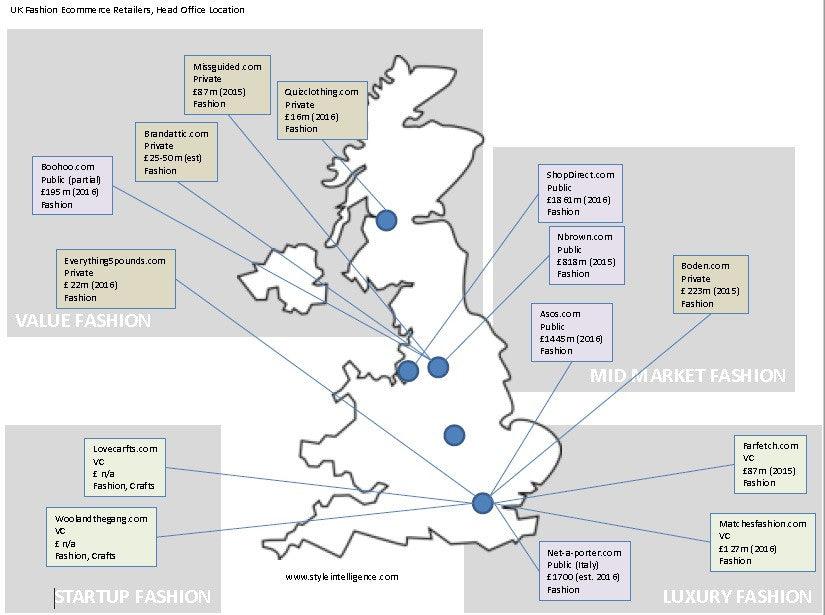 Posted by Thomas Andersson, March 7, 2017. When looking at the UK fashion e-commerce landscape (excluding multi-channel retailers) it is interesting to note that the marketplace is divided by latitude as well as by consumer preferences. The value fashion sector led by Boohoo.com is primarily based in North England around Manchester whereas the mid-market fashion sector is spread out in middle-England. All of the luxury and high-end fashion e-commerce companies are based in London. More 'experimental' fashion e-commerce companies also tend to gravitate towards London, possibly due to its networking opportunities and existing start-up infrastructure. What can be learned from...
---
• Benetton • Clothing • Marks & Spencer • Merchandising • retail • Store Layout • Stores • UK Retail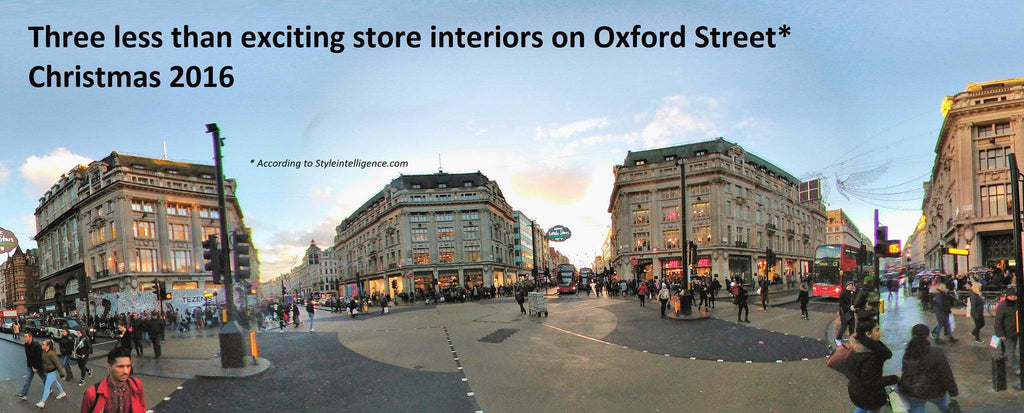 The most boring store interior designs in London this Christmas We visited Oxford Street, Carnaby Street, and Regent Street on November 10th to view store preparations for Christmas. Our general observations: Retailers are desperately trying to find ways to connect with the omnichannel audience. There are a number of ways stores seek to create interaction with customers through social media, online shopping and high street stores, with the main option being in-store signage displaying Snapchat and/or Twitter handles. Product densities vary hugely between stores. Music volumes vary from nothing to the very loud (often depending on the target demographic). The...