• boohoo • Clothing • ecommerce • Farfetch • matchesfashion.com • Missguided • N Brown • Net-A-Porter • retail • ShopDirect • UK Retail • Yoox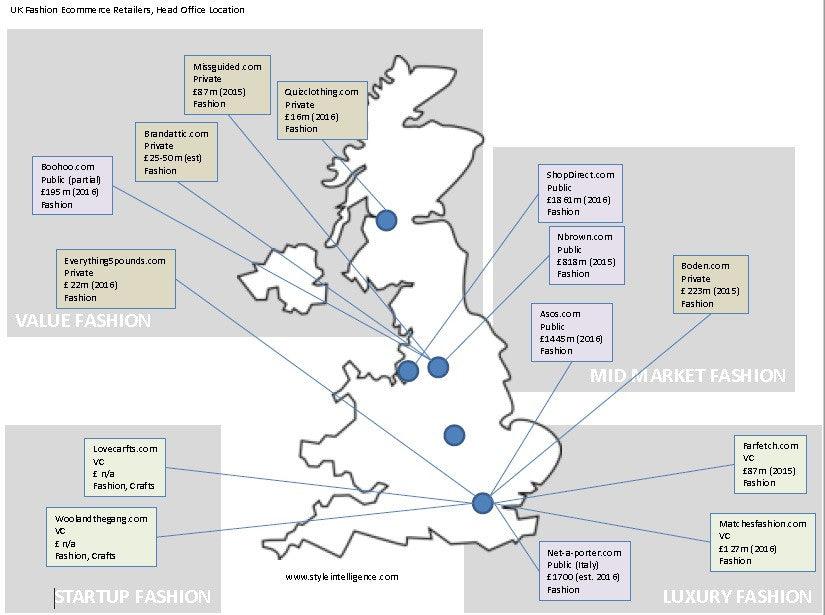 Posted by Thomas Andersson, March 7, 2017. When looking at the UK fashion e-commerce landscape (excluding multi-channel retailers) it is interesting to note that the marketplace is divided by latitude as well as by consumer preferences. The value fashion sector led by Boohoo.com is primarily based in North England around Manchester whereas the mid-market fashion sector is spread out in middle-England. All of the luxury and high-end fashion e-commerce companies are based in London. More 'experimental' fashion e-commerce companies also tend to gravitate towards London, possibly due to its networking opportunities and existing start-up infrastructure. What can be learned from...
---
• ecommerce • N Brown • New Look • Omni-Channel Retailing • retail • River Island • Stores • UK Retail
Omni-channel retailing has been one of the most talked about concepts in retailing for a while. The idea is to connect brands & products with customers across all available touch points. First came multi-channel, the concept to sell online as well as on the high-street. This was replaced with omni-channel when bloggers and social media personalities grew their influence over customers. Connecting the multi-channel with all the various online touch points became a hot topic. How do retailers bridge the channels? Putting it simply, there is no real connection between physical stores and online apart from a number of stores...